If you are like me, I have over 400 different fonts installed on my computer. So, graphically designing images using fonts can be quite a chore sifting through the many fonts available to use.
Here is a great way to quickly preview all your installed fonts
There are few font preview programs out there that can be used. Unfortunately, most have to be installed on your system. Or you could simply use windows explorer (control panel>fonts) or on a Mac (/Library/Fonts/) however, you can only see one font at a time. With windows explorer you will see the font with only one sentence. "The quick brown fox jumps over the lazy dog. 1234567890".
In comes WordMark.it . This is an online tools that will allow you to create a sentence and quickly generate the phrase using all the fonts installed on your computer. You can then filter out the fonts you like to allow a quick decision on which font to use for your project.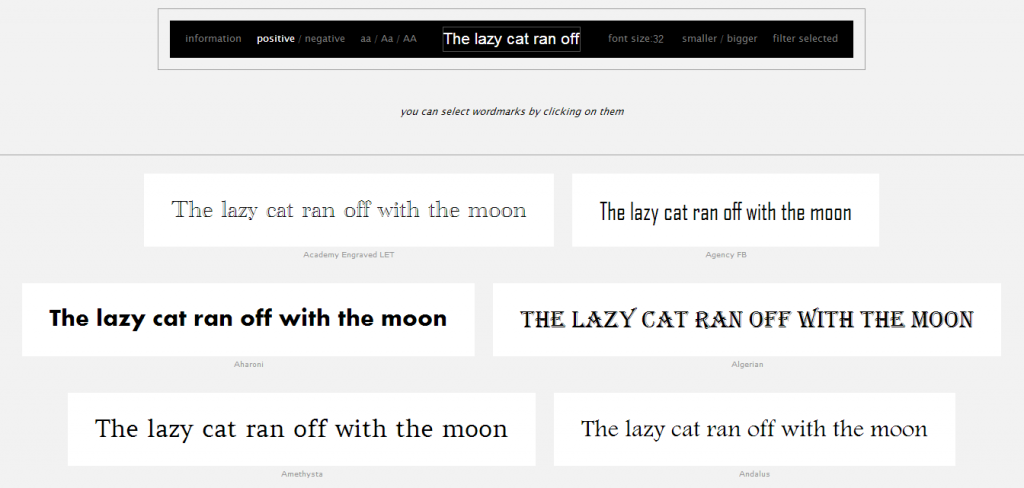 Click to enlarge.
Check out WordMark.it the free online font comparison tool.