'Why Google Is Finally Putting Google+ Out of Its Misery?' | Inc.com.
The above title from Inc.com hits the mark.
If you haven't noticed, Google+ was a ghost town – Another quote from Inc.com that is also right on!
Originally meant to keep Google in the Social space online, it just wasn't to well received nor used.
The Bing search results bring up:
Google+
Internet-Based Social Network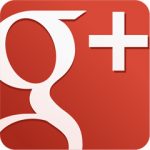 Google+, pronounced and sometimes written as Google Plus, is an Internet-based social network owned and operated by Google. The network launched in June 2011 in an attempt to challenge other social networks such as Facebook and Twitter and it is designed to link Google's products like YouTube.
You've received this email because you have a consumer (personal) Google+ account or you manage a Google+ page.

In December 2018, we announced our decision to shut down Google+ for consumers in April 2019 due to low usage and challenges involved in maintaining a successful product that meets consumers' expectations. We want to thank you for being part of Google+ and provide next steps, including how to download your photos and other content.

On April 2nd, your Google+ account and any Google+ pages you created will be shut down and we will begin deleting content from consumer Google+ accounts. Photos and videos from Google+ in your Album Archive and your Google+ pages will also be deleted. You can download and save your content, just make sure to do so before April. Note that photos and videos backed up in Google Photos will not be deleted.

The process of deleting content from consumer Google+ accounts, Google+ Pages, and Album Archive will take a few months, and content may remain through this time. For example, users may still see parts of their Google+ account via activity log and some consumer Google+ content may remain visible to G Suite users until consumer Google+ is deleted.

As early as February 4th, you will no longer be able to create new Google+ profiles, pages, communities or events.
If you have content that you want to keep, you will have until March 2019 to download and save your stuff.
Lastly, if you sign into websites and apps using the Google+ Sign-In button, these will stop working shortly. Best to change today rather than wait.
Sources:
Why Google Is Finally Putting Google+ Out of Its Misery | Inc.com
What should local businesses do now that Google+ is closing? | Jamie Pitman, BrightLocal
Google is Shutting Down Google+, Admits Low Consumer Adoption | Search Engine Journal
Google+ – Google+