TC Green Media's Social Media Marketing Solutions Get your company noticed. Utilizing state of the art technology to build social profiles from scratch or simply giving your profiles a facelift, utilizing social media to drive potential customers to your website, landing pages or Facebook fan pages is what we do. Facebook, Twitter, RSS Feeds, LinkedIn, Google+, we do it all. Read more about our solutions below and then Contact TC Green Media.
Do you need "eyes on page"?
TC Green Media can help!
We promote your business thru Facebook, Twitter, Google+ and LinkedIn
Create Facebook Fan Pages – welcome and applications pages
Develop campaigns to move products and services
Drive traffic to your website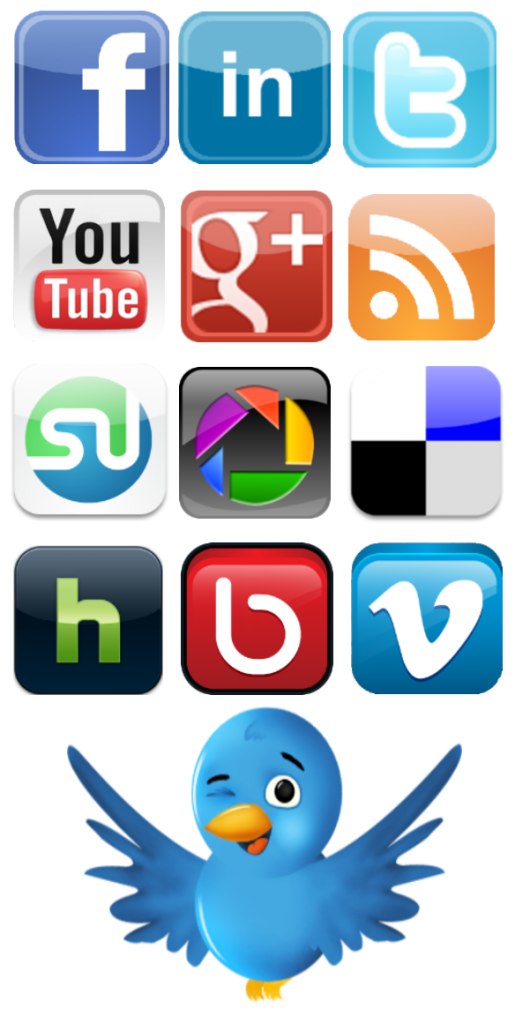 Integrate social links on your website
Utilize Facebook Graph API to have visitors sign in
Host secure fan pages with SSL certificates
Automatically post blog entires onto social networks
Want to do your social media marketing by yourself? Let us teach you the perfect tools to use, explain the rules of the road and assist in your marketing plan and objectives.
Choose a variety of plans the suite your needs from one crash course to monthly support and monitoring.
From custom Facebook iFrame apps to setting up custom graphics for social backgrounds in Twitter and YouTube, TC Green Media can supply the technology and know-how to effectively take advantage of the space that social platforms offer.
These pages are extremely specific to the message/update/tweet that brought your visitor there and have a strong "Call to Action". The key to properly generated landing pages is a simple call to action such as: "Buy Now", "Learn More", "Sign Up", "Get your Free White paper", and on and on. 3 navigation options at most for your visitors.